I came to the office before 3 o clock for the first time, I was here around 11 something in the morning!
I came in to talk to some of the people that will be coming to harlem live for the summer through summer youth. It went well, I think that they will do well in the program. Kamal came in and completely took over saying the same things I already said, but hey at least the people will definitely know what they are getting into.
I have also recently written a story on Charlayne Hunter Gault's new book and her visit to the Hue-man bookstore in Harlem, so that story should be up on the site soon (TYRELL!!!)
Hopefully this summer will be really productive. Oh and everyone catch me in the August issue of Seventeen magazine which is in stores right now!
On page 159 you will see mention of my interview with Fefe Dobson who I interviewed for HarlemLIVE! so visit the site www.harlemlive.org to read the story that I wrote from the interview.
Im on pages 50, 51 and 159
Here's a preview: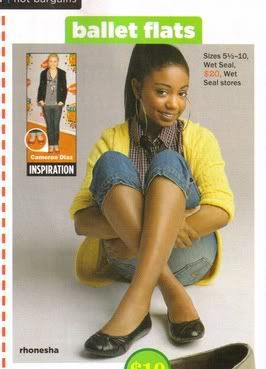 posted by NESHA @ 6/29/2006 01:34:00 PM
[[ 13 comments ]]